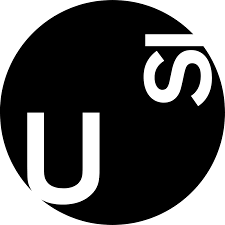 Si terrà oggi, mercoledì 3 aprile, a partire dalle ore 17:00, la cerimonia dei diplomi per gli studenti di Scienze economiche, che avrà luogo nell'aula magna del campus di Lugano. Saranno consegnati a 56 studenti, di 10 nazionalità diverse, i diplomi di Bachelor (13), Master (40) e Master of Advanced Studies (3).
L'evento sarà aperto dal saluto del Rettore dell'USI, Boas Erez, seguito dalla prolusione del Decano della Facoltà, il Prof. Patrick Gagliardini, e dall'intervento del Prof. Joseph Porac della NYU Stern School of Business. La cerimonia proseguirà con la proclamazione e la consegna dei diplomi di Bachelor, seguita da un breve intervento di una rappresentante del Servizio Alumni dell'USI, e infine dalla proclamazione e dalla consegna dei diplomi di Master.
Nel seguito l'elenco dei diplomati con relativa nazionalità e diploma conseguito.
Bachelor of Arts in Scienze economiche:
• Anguilla Sara, Italia
• Cocconcelli Lorenzo, Svizzera
• Cotugno Michele, Italia
• De Luca Pasquale, Italia
• Donataccio Diego, Svizzera
• El Hayek Mariam, Italia
• Fabris Giovanni Karlfriedrich, Svizzera
• Invernizzi Andrea, Italia
• Invernizzi Luca, Italia
• Latino Federica, Italia
• Moroni Kevin, Svizzera
• Pucar Nicola, Svizzera
• Ventre Eleonora, Svizzera
Master of Science in Economics, Major in Banking and Finance:
• Andjelic Kristian, Svizzera
• Banfi Gabriele Edoardo, Italia
• Bazaka Anna, Ucraina
• Del Rocino Andrea, Svizzera
• Gatti Greta, Italia
• Goffi Ugo, Svizzera
• Moretti Teodoro, San Marino
Master of Science in Economics and Communication, Major in Financial Communication:
• Dziuba Veronika, Ucraina
• Marelli Riccardo, Italia
Master of Science in Economics, Major in Management:
• Arnaboldi Matteo, Svizzera
• Bosio Irene, Italia
• Jaggi Maeva, Svizzera
• Joyce Michael, Stati Uniti
• Lironi Giulia, Italia
• Picciocchi Vittoria, Italia
• Pugi Niccolò, Italia
• Torre Robinson William, Regno Unito
• Vicari Stefano, Italia
Master of Arts in Economics and Communication, Major in International Tourism:
• Alkaydi Nadeen, Arabia Saudita
• Behshad Yamasan, Iran
• Chilombo Faith Chilombo, Zambia
• Clement Valerie, Lussemburgo
• Kolly Laura, Svizzera
• Minster Charlène, Svizzera
• Papagni Anastasia, Svizzera
Master of Science in Scienze economiche, Specializzazione in Economia e politiche internazionali:
• Aliaj Majlinda, Italia
• Babazadeh Luigi, Svizzera
• Bettazzi Alessia, Italia
• Costa Zaccarelli Federico, Italia
• Cuore Cecilia, Italia
• Llugaxhija Ditjon, Italia
• Mazzei Ayaba Kafui, Svizzera
• Nossan Luca, Italia
• Pagliero Francesco, Italia
Master of Arts in Economics and Communication, Major in Public Management and Policy:
• Crettol Pauline, Svizzera
• Maciariello David, Svizzera
• Rossi Anna, Svizzera
• Tringale Luisa, Svizzera
Master of Arts in Economics, Major in Public Management and Policy:
• Martins Marques Tiago, Svizzera
Master of Science in Economics, Major in Economic Policy:
• Marciotti Ludovica, Italia
Master of Advanced Studies in Economia e Management sanitario e sociosanitario:
• Bordoli Andrea, Svizzera
• Resta Emanuelam, Italia
• Scarabel Luca, Svizzera