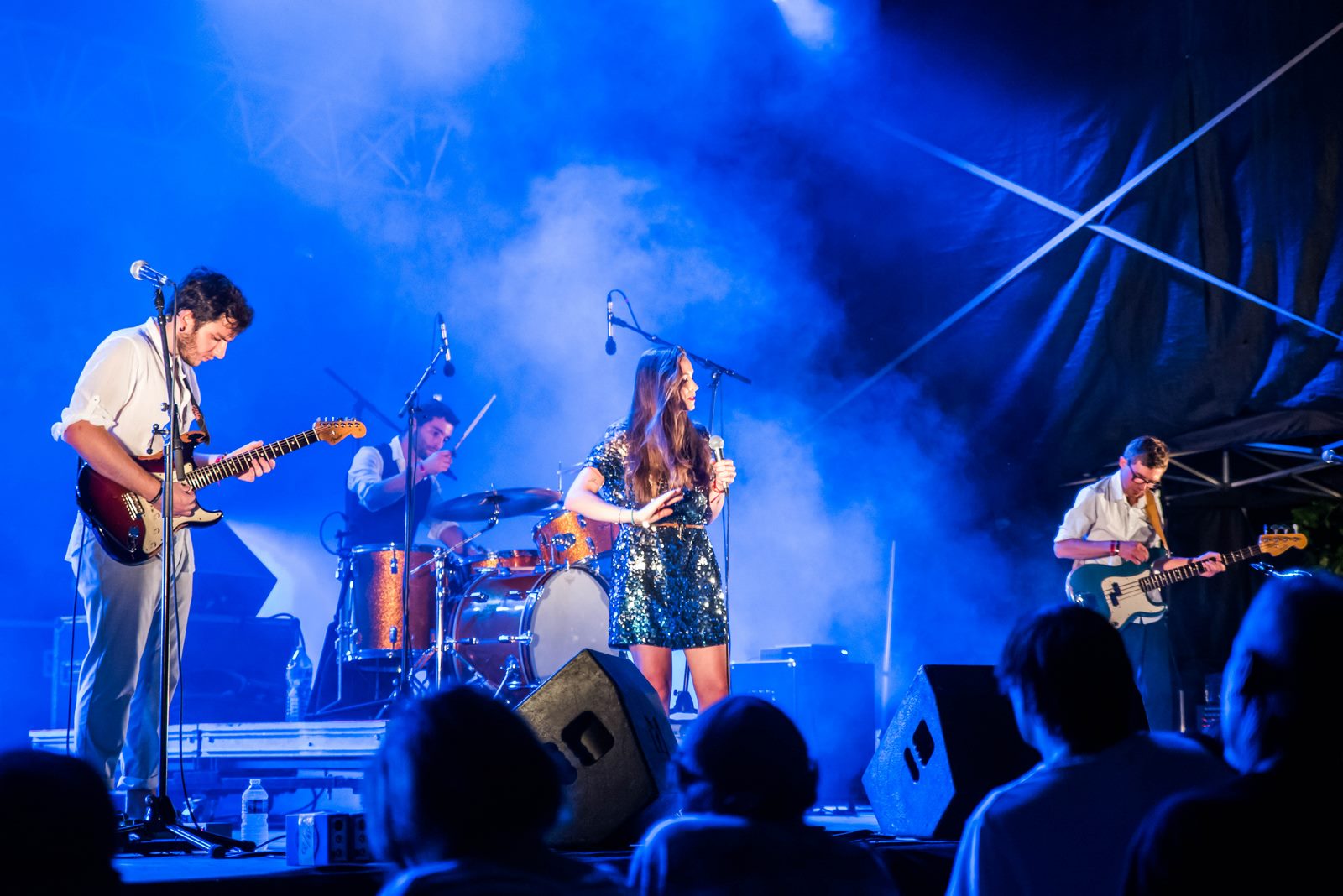 Nell'ambito del cartellone di E…state a Locarno, anche JazzAscona si presenterà in Piazza Grande con un doppio concerto giornaliero nelle serate di venerdì 21 e sabato 22 agosto. Protagonisti dell'appuntamento saranno il giovane gruppo francese soul-blues Miss Bee & The Bullfrogs e il trio della chitarrista svizzera basata a New York Eliane Amherd.
Artista cosmopolita, Eliane Amherd trae dalla multiculturale New York l'energia per le sue composizioni con un sound jazzy e groovy, influenzato dalla musica africana, brasiliana e latina. Eliane è laureata alla New School University for Jazz and Contemporary Music, si esibisce diffusamente nei club newyorkesi, ma ha partecipato anche a importanti festival internazionali in Asia, Europa e nelle Americhe. Ha all'attivo due album Now and from Now on e Skylines, entrambi molto apprezzati da pubblico e critica.
Trascinati dalla voce e dal sax della leader, Maëlys Baey, che è stata allieva e si è regolarmente esibita anche a fianco di Sax Gordon, vincitore del premio del pubblico (AET My Choice Audience Award) della scorsa edizione di JazzAscona, Miss Bee & The Bullfrogs erano stati selezionati nell'ambito del programma Groovin' Up di JazzAscona 2020 e propongono un blues-soul influenzato da artisti come Freddie King, BB King, James Cotton, Etta James, Jimi Hendrix, Otis Redding, John Mayer.