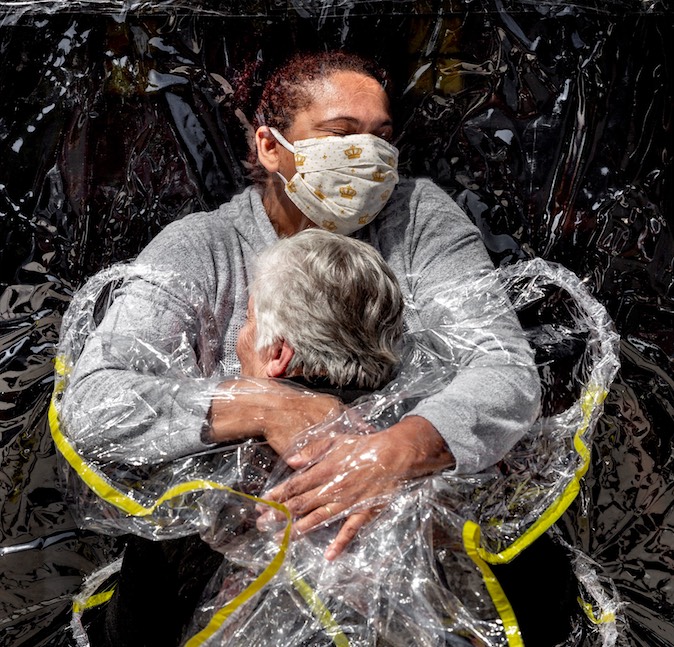 Il premio World Press Photo Of The Year è stato assegnato al fotografo danese Mads Nissen (1979), per il suo scatto The First Embrace, realizzato il 5 agosto 2020.
L'immagine ritrae Rosa Luzia Lunardi (85 anni), abbracciata dall'infermiera Adriana Silva da Costa Souza, nella casa di cura Viva Bem a Sao Paolo, Brasile, il 5 agosto 2020. Questo è stato il primo abbraccio che Rosa ha ricevuto in cinque mesi. A marzo, infatti, le case di cura di tutto il paese avevano chiuso le porte a tutti i visitatori a causa della pandemia di Covid-19, impedendo a milioni di brasiliani di visitare i loro parenti anziani. Agli assistenti è stato ordinato di mantenere il contatto fisico con le persone vulnerabili al minimo assoluto.
Al Viva Bem, una semplice invenzione, "La tenda degli abbracci", ha permesso alle persone di abbracciarsi di nuovo.