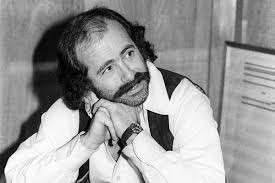 «Fai che la mia ispirazione fluisca / in linee che suggeriscono ritmo / e che queste non mi abbandonino / finché il mio racconto non sarà finito» (Robert Hunter, Terrapin Station)
È morto a Los Angeles all'età di 78 anni Robert Hunter, storico autore dei testi dei Grateful Dead, di Bob Dylan e numerosi altri cantanti, quali Greg Anton, Elvis Costello, Jim Lauderdale, Pete Sears, David Nelson, Rob Barraco e Steve Kimock.
Polistrumentista eclettico, esperto di chitarra, violino, violoncello e tromba, Hunter non è mai apparso sul palco con i Grateful Dead per i quali ha scritto successi del calibro di Truckin, Uncle John's Band, Box of Rain e Ripple, o con Bob Dylan, per il quale scrisse i testi di due brani di Down in the Groove (1988), di quasi tutte le canzoni di Together Through Life (2009) e un pezzo di Tempest (2012).
Hunter ha anche realizzato numerosi album solisti. Alcuni sono veri e propri album musicali, spesso basati su cover dei Grateful Dead; altri ancora, quali Flight of the Marie Helena e Duino Elegies, sono letture di opere con accompagnamento musicale.