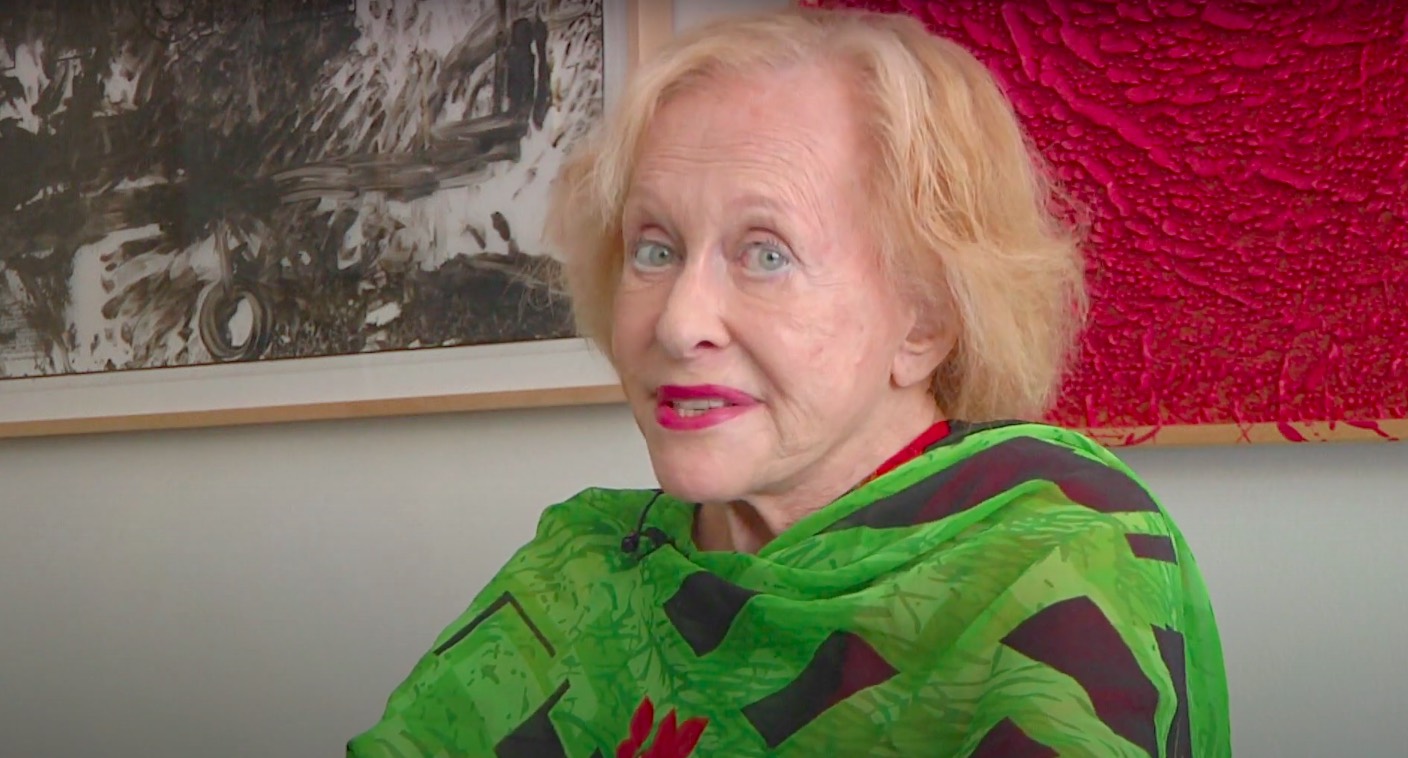 La storica e critica d'arte Barbara Rose è morta la notte di Natale. Docente di Storia dell'arte all'American University di Washington, scrittrice e curatrice di mostre, è stata anche corrispondente editoriale per Art International e redattrice per numerose riviste, tra cui Art in America, Vogue e Artforum. È stata la critica d'arte del New York magazine dal 1971 al 1977, consulente di Condé Nast e caporedattrice per il Journal of Art tra gli anni Ottanta e Novanta.
Appassionata d'arte fin da ragazza, a 16 anni entrò allo Smith College di Northampton nel Massachusetts ma passò ben presto al Barnard College di New York e poi alla Columbia University. Per pagarsi gli studi entra a lavorare nella galleria di Leo Castelli, nel pieno boom della scena artistica contemporanea americana: in quegli anni conosce Andy Warhol, Robert Rauschenberg, Jasper Johns e Frank Stella, che sposa nel 1961 e da cui avrà due figli, per poi divorziare otto anni dopo.
Nello stesso periodo scrive un noto saggio, ABC Art, pubblicato nel '65 nella rivista Art in America, rimasto impresso per la sua capacità di descrivere attentamente le caratteristiche del Minimalismo americano e analizzarne le radici partendo da un'attenta distinzione tra l'opera di Kazimir Severinovič Malevič, pioniere dell'Astrattismo geometrico, e Marcel Duchamp, padre dell'Arte Concettuale.
Dal 1970 al 1971, è stata la prima direttrice del museo all'Università della Californiaa Irvine. Ha curato importanti mostre, tra cui diverse retrospettive sulle avanguardie del primo Novecento, come Miró in America, Fernand Léger and the Modern Spirit: An Avant-Garde Alternative to Non-Objective all'Art Museum of Fine Arts di Houston.
Ha ricevuto nel 1966 e nel 1969, il Premio per la critica d'arte da parte del College Art Association of America. Nel 2010, è stata insignita dell'Ordine di Isabella la Cattolica dal governo spagnolo per i suoi contributi alla storia dell'arte e alla cultura.