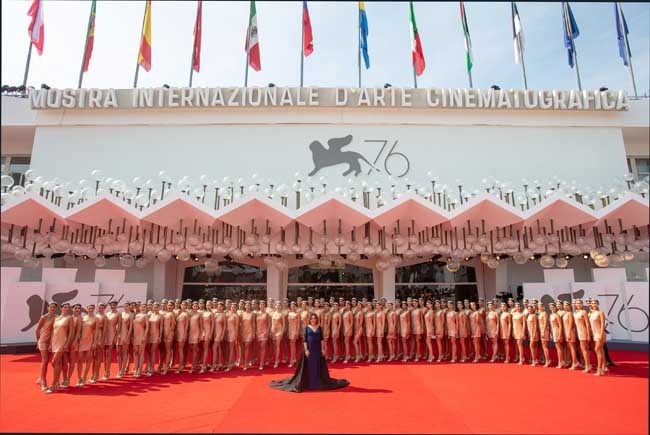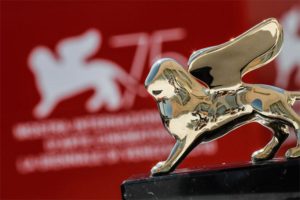 Prosegue anche oggi, domenica 1 settembre, la 76esima Mostra internazionale d'arte cinematografica di Venezia: tanti gli ospiti in arrivo e le conferenze stampa dedicate ai diversi film in concorso e fuori concorso.
Qui troverete il programma e i dettagli di oggi…
Una giornata ricca e intensa è quella di oggi a Venezia, tra le star che faranno il loro ingresso sul tappeto rosso troviamo: Jude Law, Sharon Stone, John Malkovich, Silvio Orlando, Meryl Streep, Gary Oldman, Antonio Banderas, Matthias Schoenaerts, Penelope Cruz, Edgar Ramirez, Gael Garcia Bernal, Sienna Miller, Adele Exarchopoulos, Spike Lee. Inoltre a partire da mezzogiorno si susseguiranno varie conferenze stampa dedicate al progetto Biennale College Cinema (8. edizione), e ai film: Woman (Fuori Concorso), Wasp Network (Venezia 76), The New Pope (Fuori Concorso), The Laundromat (Venezia 76).
FILM DEL GIORNO:
The Laundromat, ore: 9.00
Sala Giardino
Vivere, ore: 9.00
Sala Giardino
Out of the Blue, ore: 9.00
Sala Volpi
Joker, ore: 10.25
Palabiennale
Se c'è un aldilà sono fottuto. Vita e cinema di Claudio Caligari, ore: 11.00
Sala Volpi
The Laundromat, ore: 11.00
Sala Darsena
The New Pope, ore: 11.15
Sala Grande
I diari di Angela – Noi due cineasti. Capitolo secondo, ore: 11.15
Sala Giardino
Bik eneich – Un fils, ore: 13.00
Palabiennale
Mauri, ore: 13.00
Sala Volpi
Woman, ore: 14.00
Sala Grande
Strategia del ragno, ore: 14.15
Sala Giardino
Revenir, ore: 14.30
Sala Darsena
Effetto domino, ore: 14.30
Sala Casinò
Mes jours de gloire, ore: 15.15
Palabiennale
Giants Being Lonely, ore: 17.00
Sala Darsena
Sodrásban (Nella corrente), ore: 17.00
Sala Casinò
New York, New York, ore: 17.00
Sala Giardino
Adults in the Room, ore: 17.30
Palabiennale
Ji Yuan Tai Qi Hao, ore: 19.30
Sala Darsena
Chola, ore: 19.45
Sala Casinò
45 Seconds of Laughter, ore: 20.00
Sala Perla
Rialto, ore: 20.00
Sala Volpi
American Skin, ore: 21.15
Sala Giardino
Wasp Network, ore: 21.45
Sala Grande
Chola, ore: 22.00
Sala Volpi
Ji Yuan Tai Qi Hao, ore: 22.00
Sala Perla
Fellini fine mai, ore: 22.15
Sala Pasinetti
45 Seconds of Laughter, ore: 22.15
Sala Darsena